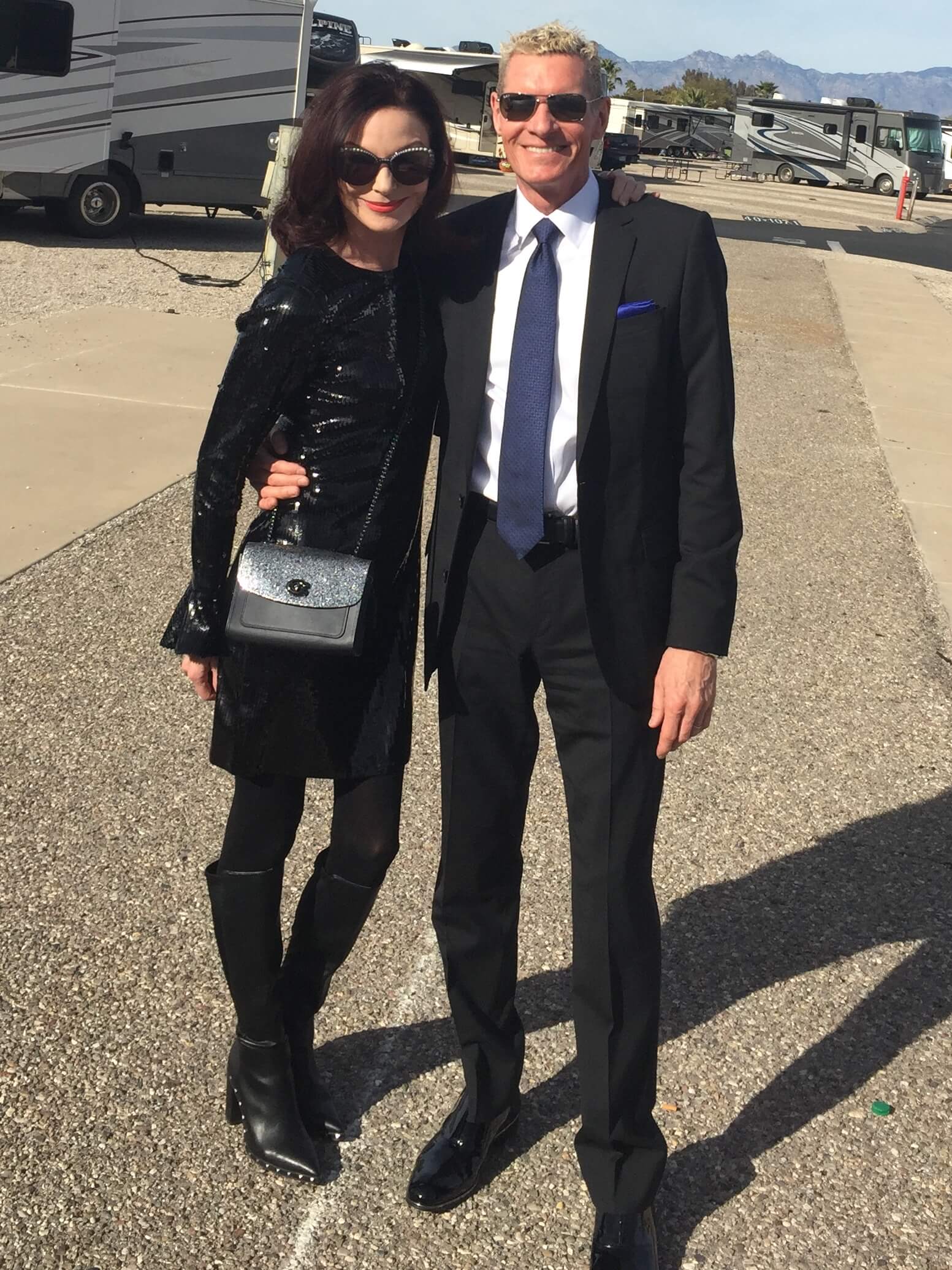 Last year on my summer solo piano tour I went to Fairbault, Minnesota. (If you read my blogs, that was the day we met Leo.) A lot happened in Fairbault that day, I guess. And some things I didn't even know about until much later.
That night was memorable for me. The audience was just great. It's a small theatre, so the energy goes straight to the stage, which I love. Everyone laughed at my stories. I played well. And we worked particularly hard that day getting the piano in and out of the truck. (It actually was the most exhausting day on the tour . . . but the most rewarding.)
After the show, apparently there was an older gentleman who came up to Tim and casually talked with him. This happens night after night, and Tim is very good about making everyone feel welcome. He engages in all kinds of conversations. He's the kind of guy who will remember your name . . . city to city . . . night after night . . . year after year.
I'll let you in on a little secret.
He writes things down. In his city file (that he takes with him on every tour), he makes notes about all of you, the fans. That way, when he sees you the next time, he is truly engaging, follows up on the last conversation, calls you by name, asks about the kids. He has a knack for it and I'm proud to say that my fans love him as much (or more) than me.
Back to my story . . . and what happened that night. (And Tim did not tell me about all of this until months later when we were on the holiday tour.)
It was a simple question.
"Does Lorie play for funerals or memorial services?"
Tim was a little taken back, but laughed and said, "yes . . . Lorie plays for everyone and everything."
That was it. (And as Tim later recalled meeting this guy, he said he did not look sick.)
They talked and laughed some more.
As he walked off, Tim yelled "she'll be there!"
Six months later, we were on the tour bus doing the holiday show. It was a typical early morning where we were up front in the lounge of the bus, having coffee, balancing our tour account and checking our emails and voice mails. Tim looked at me and said, "he died." I said, "who died?" He said, "that nice gentleman that came up to me at the Fairbault show."
I told Tim I had no idea what or who he was talking about.
And that's when he replayed the night and shared the wonderful story of Walter Lee Harmer.
Walter Lee Harmer was a huge super fan. He was a brilliant research chemist and physicist (who believed in God) and had followed me for years. He loved the piano and he loved me.
Walter had passed away. His son Rich emailed Tim that morning and wanted me to come and play his funeral. Unfortunately, I was on a tour, and it wasn't going to happen. Being self-employed entrepreneurs, we are realists and neither Tim nor I ever thought we'd hear from the Harmer family again. You know how it is . . . time passes by, life goes on.
But sure enough, when we got home, Rich contacted us again. They had held Walter's funeral in Minnesota, but he also had an Arizona winter home and Arizona friends, and they wanted me to come to Tucson to play for his memorial service.
What? Arizona in January? We'd love to come.
This would mean airline flights, a hotel, a rental car, and bringing in a nice piano for an hour service. Is this truly happening? Yes. We were going.
We went to the community where Walter lived during the winter months, and drove up to the gates where a guard opened them and let us in.
We were at a trailer park. There was a huge sign that said VOTED BEST IN THE NATION. I'd never been anywhere like this before.
We went to the recreation room, and there was a beautiful grand piano waiting for me. We were early, but the family was all there. They introduced themselves and Walter's daughter said, "we knew you'd come."
"How did you know I would come? Was Walter sick? Did he tell you about me in his dying days?" What the heck.
Walter was not sick. No one expected him to die. He didn't have cancer. Or heart disease. There was no sign of this day coming. He had had an unexpected stroke. And died shortly thereafter.
Once again I asked how they knew about me.
"How did you know Walter wanted me here? Did he tell someone?"
No.
He simply left a note on his refrigerator.
Have Lorie Line play my memorial service when I die.
I've thought about this a lot. Because if he wasn't sick, that note must have been on his refrigerator a long, long time.
Life once again took me down another road we would have never traveled on if I didn't play the piano.
And I'm so glad I do.
The top photo was taken at the Voyager RV Resort in Tucson, Arizona. It is an unbelievable place and we met some of the nicest people ever. Some random people walked by and we asked them to take this photo of us. They just so happened to be from Minnesota.
The bottom photo was taken at the entrance gates to the park.
I don't remember ever meeting Walter Lee Harmer. But I'm sure I would have loved him too.
Walter Lee Harmer (1937-2018)