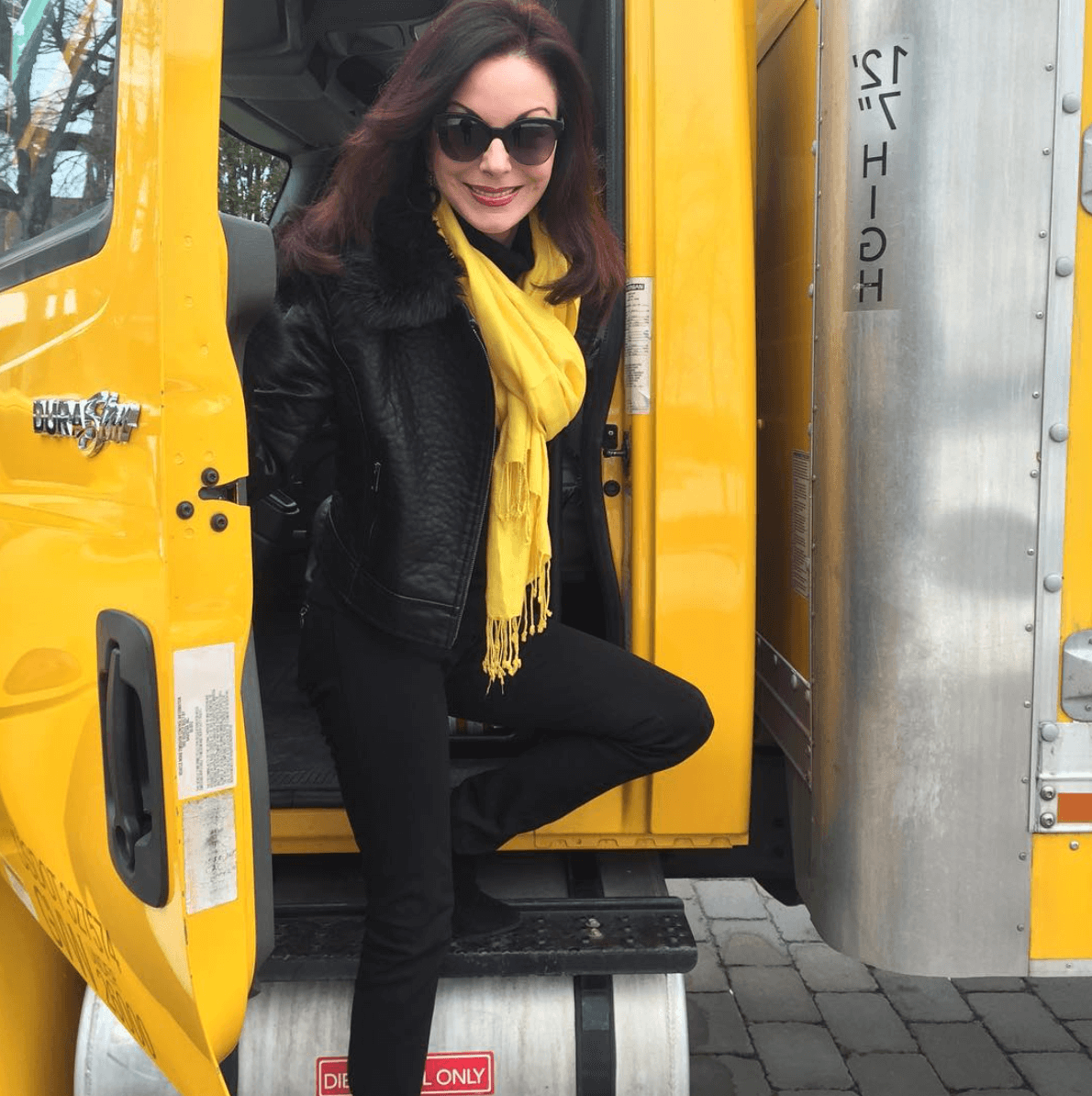 I got a late start.
Most people just assume I started touring in my early 20s, fresh out of college. But that's not the way it happened for me.
And I'm so glad.
I was 31 years old when I went out on my very first tour. I had been working at Dayton's for a year, and we decided to travel to a couple of cities and share my holiday music from the stage. We had pockets of fans around the midwest (I had started a data base), so we gathered up a couple of musicians, and drove in cars together for our first appearance in a few nearby towns.
For the next four years while I was at Dayton's (1988-1993), I'd take a little time off from playing in the store and Tim would take vacation days from Josten's (where he was employed full time). We added a few cities each year to the tour schedule. Little did we know that something so small would become so big.
Two years into it and Tim quit his job (his very good job that supported us . . . and moved us to Minnesota) and he became my tour manager. Overnight we became entrepreneurs with no regular income or paycheck, and boy, were we scared. But early on we decided we would stick together. (I wasn't going to go on the road by myself.) So Tim immediately had a big job in our little company and we went together on every tour. Sometimes it was painful because we had to leave our kids with someone to care for them.
As I mentioned, I'm glad that I got a late start. It was meant to be, a God thing. Had I started earlier, I wouldn't have been ready (or mature enough) and I know now that I probably would have made some very poor decisions. The first bad decision would have been to sign with a label. It was trendy, the "thing" to do, and there were some very popular labels signing artists like me, specifically Windham Hill, Narada, and Sony, to name a few. I had offers from all three, but now well into my 30s, something just didn't feel quite right. (The Holy Spirit was speaking to me . . . and at that time in my life I didn't understand or know the Holy Spirit.) Tim and I made several trips to meet Presidents and Vice Presidents of labels, and one time we ended up in New York City. It was our very first visit and the romance of the city almost persuaded us to sign with Sony that week. But for some reason, we didn't.
Had I signed, I would have been so locked up . . . for years. Disputes, legal arrangements, who gets what, and where I'd go on tour would have all been debatable. (And I probably wouldn't have met you, my fans.) But being my own boss, I was allowed the freedom to go where I wanted, play the music I wanted to play, hire the musicians I loved, and work with Tim (who says I'm unmanageable when people ask him "are you her manager?") We kept it all. One hundred percent. And now, when I look back, I am so glad we made some very good decisions in the early days of my career. It was the secret to our success.
Of course we made some bad decisions too. There are so many things today I would have done differently. Because now I'm in my 60s. But it's all about learning, growing, changing, adapting, recovering, forgiving (both myself and others) . . . all the while being so thankful how far I've come and where I am today.
Yes, each year of touring has been different, challenging in its own way. I estimate that I've traveled over 300,000 miles. And I have lived about 5 years of my life (in the last thirty years) on a tour bus (or in the front cab of a truck). Today I can say that being on the road has truly built character. With each mile, I feel like I have become closer to God. I've traveled a lot of miles. So I'm starting to figure it out.
My new original song for this year's recording is called Holy Is His Name. My favorite character in the Christmas story has always been Mary. In Luke (chapter one), Luke tells the great story of how Mary went to see Elizabeth, her cousin, when she was pregnant. When she arrives, Elizabeth, who is also pregnant with John, adores her and their conversation is simply precious. Elizabeth celebrates her and calls her blessed and then she says, "and how has it happened to me, that the mother of my Lord should come to (visit) me?" Mary praises and exalts the Lord and says "for the Mighty One has done great things for me, and holy is His name."
This is how I feel . . . of course, and certainly my calling has been on a much smaller scale, but . . . how is it that it happened to me, that I might be chosen to share the magnificient story of the Mighty One each and every year with adoring fans, for thirty consecutive years! For the Mighty One has done great things for me.
Holy is His name.
Since I first started touring, each and every year fans have asked me, "how long will you do this?" I have always had the exact same answer. Every year I say the same thing.
Ten more years.
Yes, I have said that now for thirty years. And I will say it once again, and for the next ten years.
Because . . . you see, I believe the best is yet to come.
So . . . I'll see you next year. And you can know that I'm so looking forward to it.
All my love,
The photo at the top was taken three years ago as I went out on my very first solo piano tour (2016). No band. Just me, all by myself. Tim and I put my piano in the back of this Penske truck and drove to Nashville and boarded a tour bus. We then pulled a trailer with my piano in it. Today I love touring solo and I spend many hours in the middle seat in the cab of a truck.
The above photo was taken in my dressing room at Orchestra Hall in probably 1991 (28 years ago). I was 33 years old at the time and I believe my mom introduced me that night. The girls at the cosmetic counter at Dayton's helped me with my makeup (and eventually talked me into growing out my hair and "glamming up.") I purchased the dress from Dayton's Oval Room with my 20% discount. The next year I returned and my very good friend and next door neighbor Cindy Hillger (news anchor at WCCO at the time) introduced me. I have very fond memories specifically of these two years.